Managed Endpoint Detection & Response (EDR & MDR)
We Know How Important Cybersecurity is to Your Business.
Cybersecurity is an integral part of your business. It's also an essential component of managed IT services. To assist you in avoiding various attack scenarios, Cloud Metric uses cutting-edge cybersecurity tools and solutions focusing on specific attack vectors. The managed endpoint detection, and response (MDR & EDR) solutions we offer combine DNS filtering, automated patch management, next-generation antivirus, privileged access management, email security, and ransomware encryption protection. We ensure your employees, customers, and vendors have the highest level of protection with multiple layers of protection.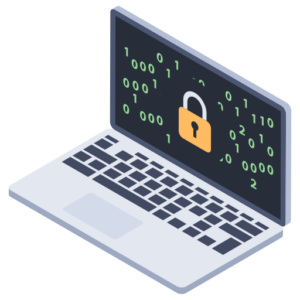 Start a conversation today.
Speak to one of our cloud experts and request a free quote.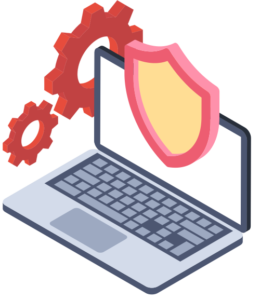 Managed Detection and Response (MDR) 
MDR is a cybersecurity service that combines EDR technology and human expertise to perform threat hunting, monitoring, and response. The main benefit of MDR is that it helps rapidly identify and limit the impact of threats without the need for additional staffing. These experts are on call around the clock, so they can rapidly respond based on their knowledge of every aspect of endpoint security, from detection to restoring the endpoint to a known good status to preventing further compromise.
This platform is recommended as the first layer of protection. CMI offers advanced threat detection and response and is monitored 24/7/365 for fast detection & response. Features include:
1-Click Remediation
Next Generation Anti-Virus
Auto Host Isolation
Process Insights
Footholds

Open Port Scanner
Application Whitelist
Windows Workstation / Server Protection
Ransomware Canary
Detailed Reporting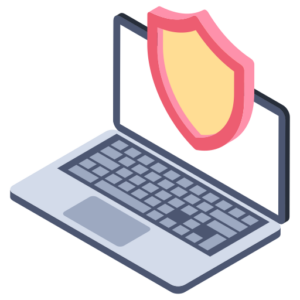 Endpoint Detection and Response (EDR)
EDR, also referred to as endpoint detection and threat response (EDTR), is an endpoint security solution that continuously monitors end-user devices to detect and respond to cyber threats like ransomware and malware. EDR is defined as a solution that records and stores endpoint-system-level behaviors, uses various data analytics techniques to detect suspicious system behavior, provides contextual information, blocks malicious activity, and provides remediation suggestions to restore affected systems.
For an additional layer of protection, additional EDR tools are recommended. While this layer offers much of the same features, it also offers additional protection that include:
1-Click Recovery
Firewall Control
Linux Server Protection
Mac Protection
Cloud Protection

USB & Bluetooth Device Management
Application Inventory and CVE's
Import of Non-Native Data
Marketplace Apps
Our Endpoint Protection Partners