Solutions for Enterprise Business
Keep your organization's data secure and compliant with cloud-based hosting solutions
Secure and Compliant Cloud-based Hosting for Large Organizations
Ensuring that the organizational data for your enterprise business is a large task, especially when data-points are related to mission-critical software applications required for day-to-day operations to continue running smoothly, or sensitive client data that legally requires specific storage and security. Keep your organization's data centralized, compliant, secure and keep operations running smoothly with cloud-based hosting solutions from Cloud Metric.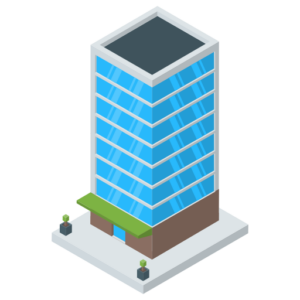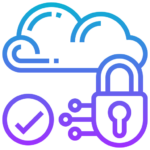 Advanced Data Security
24/7 System Health Monitoring
Secured Network Services
Enhanced Data Encryption
Intrusion Detection & Prevention
Advanced Cybersecurity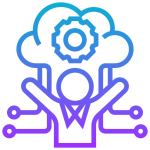 Disaster Recover & Backup
Automatically Generated Backups
Redundant Data & Built-in Failover
Custom DR Plans
Software/Service Restoration
Quickly Recover on Any Device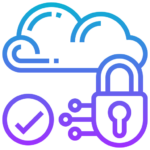 Fully Compliant
Canadian Owned & Operated
100% Compliant with Federal & Provincial Privacy Laws
24/7 Technical Support
Fully Secure Client Data
Start a conversation today.
Speak to one of our cloud experts and request a free quote.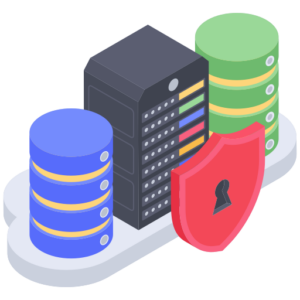 ENSURE THE SAFETY & SECURITY OF YOUR ORGANIZATIONAL DATA
With the rise of malicious cybersecurity attacks and phishing scams, protecting mission-critical operational and privacy-sensitive client data is crucial to securing your organization. Cloud Metric's 100% Canadian cloud-based hosting platform can ensure your organization's data is safe and secure using monitored system health & enhanced security, including:
Advanced end-to-end data encryption
Intrusion detection and prevention
Secured and tested network services
Automatic backups and built-in failover
100% CANADIAN PRICAVY LAW COMPLIANT 
Keep your organization fully compliant with all Canadian federal and provincial privacy laws, including the Personal Health Protection Act (PHIPA) and Personal Information Protection and Electronic Documents Acts (PIPEDA), with100% Canadian hosting from Cloud Metric. With data server centres in 9 geographical locations across Canada, Cloud Metric ensures that your organization and client's data always remains on Canadian soil.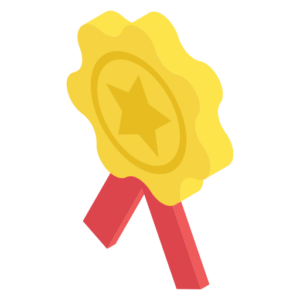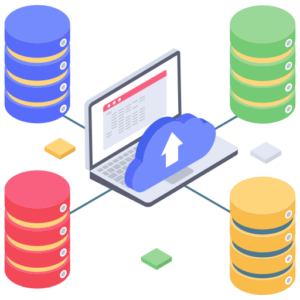 AUTOMATIC BACKUP & CUSTOMIZED DISASTER RECOVERY PLANS
Ensure the fast and accurate recovery or mission-critical systems and operational applications to keep day-to-day operations running smoothly in the event of a disaster with Cloud Metric's automatic backup and Disaster Recovery plans. Cloud Metric's custom DR plans include critical information for your team that outlines your organization's recovery process, while providing resource and application monitoring, automatic backups, built-in failover and database recovery.
UNIFIED COMMUNICATIONS – MICROSOFT TEAMS DIRECT ROUTING 
Enable the power of Office 365 by using Teams collaboration to light up the missing link of voice calling. Direct Routing enables Teams customers to connect to local PSTN via Cloud Metric's SIP trunking. Microsoft Teams is an all-in-one communication solution, delivered with Office 365, that works wherever you do, on computers, mobile devices and desk phones. Cloud Metric connects your business to the feature rich cloud-based phone system and online and audio meetings. Using the combined power of Cloud Metrics Direct Routing for Microsoft Teams, businesses can now centralize and truly unify their communications.