Free Cybersecurity Risk Assessment
The only certain thing about IT security is that nothing is certain.
Everyone knows the value of cyber insurance, are you complying with your insurance requirements?
Cybersecurity risk assessments help organizations understand, control, and mitigate all forms of cyber risk. It is a critical component of risk management strategy, data protection efforts, and insurance compliance.
As organizations rely more on information technology and information systems to do business, the digital risk threat landscape expands, exposing ecosystems to new critical vulnerabilities. Risk assessments are nothing new and whether you like it or not, you are in the risk management business.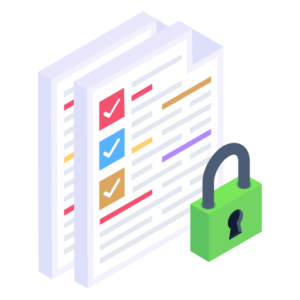 What is Cybersecurity Risk?
Cybersecurity risks are the likelihood of suffering negative disruptions to sensitive data, finances, or business operations online. Most commonly, cybersecurity risks are associated with events that could result in a data breach.
Cybersecurity risks are sometimes referred to as security threats. Examples of cybersecurity risks include:
Ransomware
Data leaks
Phishing
Malware
Insider threats
Cyberattacks
But, cybersecurity risks and vulnerabilities are not the same. A vulnerability is a weakness that results in unauthorized network access when exploited, and a cybersecurity risk is the probability of a vulnerability being exploited.
What is the threat?
How vulnerable is the system?
What is the reputational or financial damage if breached or made unavailable?
Using this simple methodology, a high-level calculation of cybersecurity risk in an IT infrastructure can be developed:
Cyber risk = Threat x Vulnerability x Information Value
A few things to keep in mind is there are very few things with zero risk to a business process or information system, and risk implies uncertainty. If something is guaranteed to happen, it's not a risk. It's part of general business operations.
Why Perform an Assessment?
There are a number of reasons you want to perform a cybersecurity risk assessment and a few reasons you need to. 
Insurance Compliance
Identifying potential threats and vulnerabilities, then working on mitigating them has the potential to prevent or reduce security incidents which keeps your company compliant with your Cyber Insurance regulations.
Avoid Regulatory Issues
Customer data that is stolen because you failed to comply with Federal, Provincial, and Industry Regulations.
Avoid Data Breaches
Data breaches can have a huge financial and reputational impact on any organization.
Avoid Application Downtime
Internal or customer-facing systems need to be available and functioning for staff and customers to do their jobs.
Data Loss
Theft of trade secrets, code, or other key information assets could mean you lose business to competitors.
Better Organizational Knowledge
Knowing organizational vulnerabilities gives you a clear idea of where your organization needs to improve.
Beyond that, cyber risk assessments are integral to information risk management and any organization's wider risk management strategy.
Start Your FREE Cybersecurity Risk Assessment!
Fill in the form to the right and you will be sent the free assessment.
Need to sign an NDA? No Problem! That's the first step to keeping your organizational data safe and secure.
Need more information? Call us at 1.833.323.7905 and ask to speak to a cybersecurity specialist.