Secure Infrastructure for Cloud-based Solutions
Ensure that your cloud-hosted files and infrastructure are safe, secure, and compliant.
Enterprise Cloud Infrastructure
Your organization's data is your most valuable resource! Often, businesses spend too much time and/or resources managing and maintaining their own internally owned hardware and infrastructure. To deliver maximum value, your network needs to be continually managed, upgraded and optimized. Cloud Metric's team of experts are able to ensure the safety, security, accessibility, and redundancy of this data by developing a customized, and scalable, cloud-based application and infrastructure management solution.
Managed Security & Firewall
Intrusion/threat detection, Security patching
Real-time monitoring, Response & Remediation
Enhanced, end-to-end Encryption
Custom Migration & Network Configuration
Application & Database management with automatic cloud backup
Customized DR plans, testing & GAP analysis
Local & cloud assets with multi-platform support
Quick File Recovery and cloud restoration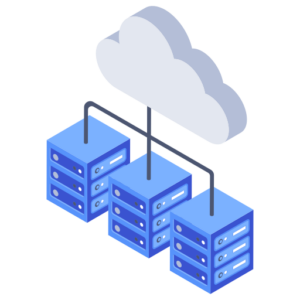 Eliminate time spent on system re-installations and application setups with Cloud Metric, giving you the ability to instantly restore backups, including files, configurations, applications, or an entire system to any machine, regardless of platform within minutes. Whether restoring to the same hardware, to different hardware, or to your own private cloud, migrate or restore your system and have physical and/or virtual platforms up and running on a new machine in minutes, without compatibility issues.
Built to Enable
Cloud Metric's cloud-based network infrastructure provides solutions built specifically for your hosting environment allow organizations the flexibility of a fully managed, secure, and supported architecture without the additional costs of hardware maintenance, systems development, and staff.
Natural influxes in networking and resource requirements that occur in businesses (i.e. on- or off-peak seasons, hours) usually means overspending on those resources to meet the maximum requirements, rather than scaling up and down to meet organizational needs. Cloud Metric's flexible platform allows your organization to deliver cyber protection in an easy, efficient, and secure way. With hybrid backup options, CMI enables your teams to be more efficient when managing backup, anti-malware, cybersecurity and disaster recovery services.
Our team's expertise in providing managed cloud services allows us to take on tasks that you can't, working as an additional member of your team in order to get the most value out of your IT investment. Managed infrastructure and cloud-hosting allows your organization to take a more 'hands off' approach to your network while knowing that your system and network are being monitored and protected.
Security & Compliance
Having reliable, secure access to organizational data is crucial to ensuring day-to-day and mission-critical operations run smoothly. From programs, applications, forms, and files, this data, which may include confidential, personal, or client data that may be considered high-risk data and may be of high value for hackers and those with malicious intent.
Keep your organization's data secure and compliant with Cloud Metric's monitored system health & security using:
Automatic backups
Built-in failover and recovery
Resource and application monitoring
Software/service restoration
Enhanced Encryption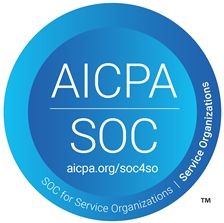 Featuring a powerful AI-based engine, full integration, and automation between services, Cloud Metric enables a proactive approach to deliver better cybersecurity at lower costs than legacy solutions.
Cloud Metric also offers end-to-end data protection and security, including Backup as a Service (BaaS) to protect and retrieve mission-critical organizational data on demand, to monitor the health and resolve issues with the data protection environment, while remaining 100% compliant to Canadian Federal and Provincial legislature and industry regulations.
100% Canadian Owned and Operated
Optimum performance, quality control, and enhanced security for your hosting environments – backed by local, Canadian support.
Keep your organization fully compliant while ensuring the safety and security of your organization's data with Cloud Metric's 100% Canadian owned and operated cloud hosting solutions. With 9 data centres geographically located across Canada, your organizational and client data remain on Canadian soil at all times, ensuring compliance with all current Canadian Federal and Provincial privacy laws, including:
Federal – Personal Information Protection and Electronic Documents Act (PIPEDA)
British Columbia – Personal Information Protection Act (PIPA)
Alberta – Personal Information Protection Act (PIPA)
Ontario – Personal Health Information Protection Act (PHIPA)
Quebec – An Act Respecting the Protection of Personal Information in the Private Sector
New Brunswick – Personal Health Information Privacy and Access (PHIPA)
Nova Scotia – Personal Health Information Act (PHIA)
Newfoundland & Labrador – Personal Health Information Act (PHIA)
When you choose Cloud Metric, you get more than an experienced team of experts focused on your organization, you also receive optimum performance, quality control, and enhanced security built for your dedicated hosting environments – all backed by local Canadian support.