24/7/365 IT Help Desk
100% Canadian, Always Open IT Help Desk
Increase Your Help Desk Capabilities With 24/7/365 IT Service Desk Solutions

Everyone rushes to the IT help desk when a device or software has a technical problem. However, at Cloud Metric, you'll find more than just technical professionals guiding you through resolving your IT problems. We help you accelerate problem-solving mechanisms, reduce downtime, and increase productivity. With our IT help desk, you get centralized omnichannel support so that your business can deliver high-quality performance. A dedicated, highly trained team who are ready 24 hours a day, 7 days a week, 365 days a year.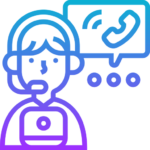 Expert Service
24/7/365 Available agents
Captured feedback
Professional triage
Remote & onsite resolution
Ticket history status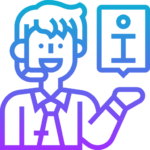 Troubleshoot & Track
Identify pain points
Monitor key metrics
Increase your ROI
Improved service quality
Improve employee satisfaction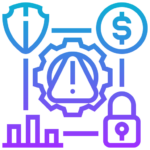 Key Benefits
Prompt response times
99% first time resolution
98% satisfaction rating
Cost savings over
traditional staffing
Start a conversation today.
Speak to one of our cloud experts and request a free quote.
Enabling productivity without compromising reliability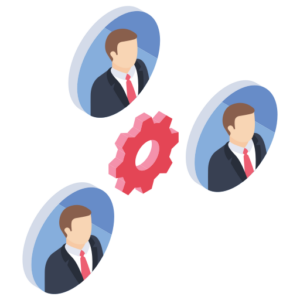 IT HELP DESK SERVICES – AN EXTENSION OF YOUR TEAM
Outsourcing your IT help desk is a vital first step towards proactive maintenance. By outsourcing IT service desk support for Tier 1 and Tier 2 help desk support, an organization can re-focus its existing internal IT team towards developing innovative and proactive solutions. IT help desk support can give your organization the boost it needs to finally transition away from reactive IT maintenance and towards proactive IT development. Cloud Metric offers complete managed IT help desk support solutions, intended to free up your organization's internal IT team and let them focus on the company's most important initiatives.
AN ALL-YOU-CAN-EAT IT SERVICE DESK BUILT FOR YOU
A 24/7/365 service desk support that either replaces your service entirely or fills in the gaps that you cannot cover yourself.
A consistent level of support that maximizes employee productivity and customer satisfaction.
Pay for service desk support only when you need it, maximizing your budget.
High response rates that meet your KPIs and outstanding incident solving expertise.
Trained specialists that will adapt to your working style and the nature of the problems you experience the most.
Experts capable of remotely connecting to users' devices to resolve their issues there and the
Additional support if your user issues are hardware related and require an onsite visit.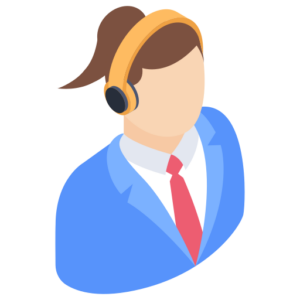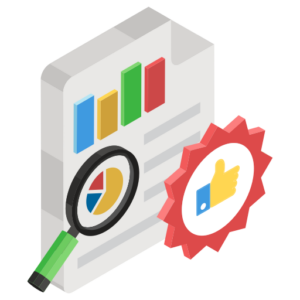 BETTER SERVICE STARTS WITH REPORTING & ANALYTICS
While our agents are helping you with your IT issues, Cloud Metric is gathering and analyzing data in the background such as:
Ticket volume, overall and by status
Tickets by department
Tickets by type or issue
Tickets by time of day / week / month
This data helps us provide you better service. We can also proactively recommend device / hardware changes, software upgrades, and customized support plans than save you time and money.