Backup & Disaster Recovery
100% Canadian and compliant cloud backup and DR
End-to-End Data Protection Through Backup and Instant Cloud Recovery.
Loss of valuable data can harm standard business operations, staff productivity, client satisfaction, and revenue. Therefore, data backups and disaster recovery are crucial parts of any business continuity plan.  
Cloud Metric offers fully customizable turn-key IT backup & disaster recovery solutions for all system configurations. In case of a natural or manufactured disaster, our Canadian geo-redundant data centers allow us to safeguard and recover data, software, and servers with the minimum downtime possible. Backup all of your data from onsite servers to cloud based IT, to workstations, right down to your employees desktops and mobile devices. Business continuity takes on a whole new meaning when data is the lifeblood of your business.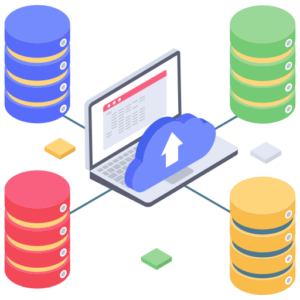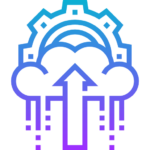 Backup Your Servers
Multiple Platforms
Single Pane of Glass
Fast & Reliable
Active Protection
Storage Options
Universal Restoration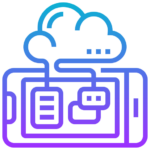 Backup Your Devices
Multiple Desktops
Multiple Tablets
Multiple Mobile Devices
Quick File Recovery
iOS / Android
Desktop Management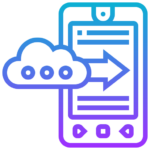 Recover to the Cloud
RPO's range from minutes to hours
RTO can be minutes
Hot, warm, and cold scenarios
Flexible & Reliable
Ease of deployment
Automated reports
Start a conversation today.
Speak to one of our cloud experts and request a free quote.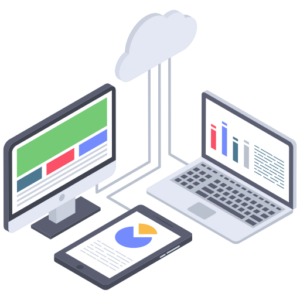 A FLEXIBLE PLATFORM
Cloud Metric provides you with a platform that enables organizations to deliver cyber protection in an easy, efficient, and secure way. With hybrid backup options, CMI enables your teams to be more efficient in their management of backup, antimalware, cybersecurity and disaster recovery services. Featuring a powerful AI-based engine and full integration and automation between services, CMI enables a proactive approach to deliver better cybersecurity postures and lower costs than legacy solutions. Protect your data against:
power outages
natural disasters
equipment breakdowns
malfunctions
accidental data deletion
unintentional hard drive formatting
damaged hard drives, software crashes
logical errors
physical damage to hard drives
laptop theft

…among the long list of threats and concerns.
"BULLET-PROOF" YOUR MISSION CRITICAL SYSTEMS
According to studies, 75% of companies that experience severe data loss go out of business in less than 18 months.  Cloud Metric integrates proactive planning and prevents significant data loss to ensure that your organization flourishes regardless of what comes your way. We provide solutions that match the required recovery timelines and budget. 
Designed specifically for business environments, Cloud Metric provides fast, flexible backup for all systems in your environment, regardless of their complexity. Complete backup solutions support any system type: virtual machines, physical servers, applications, workstations, mobile devices, and more. Smart backup features reduce network consumption and storage cost. Unified backup and recovery solutions for multi-system environments including: Windows Server, PC, Linux, Hyper-V, Exchange, SQL, VMWare, Citrix XenServer, RHEV/KVM, Oracle VM, SharePoint, Active Directory, and more.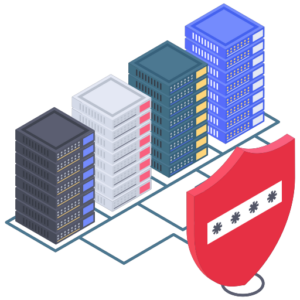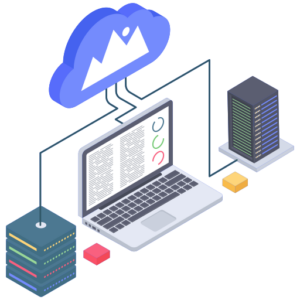 RESTORE WITHIN MINUTES
Convenient ability to instantly restore backups to any machine, regardless of platform. Now you can restore files, configurations, applications, or an entire system to the same hardware, to different hardware, or to your own private cloud. Restore an entire system to new, dissimilar hardware with a few simple clicks. Get up and running on a new machine in minutes, without compatibility issues. Migrate systems between physical and virtual platforms quickly and easily. Eliminate time spent on system re-installations and application setups.
ARE YOUR BACKUPS COMPLIANT WITH CANADA'S PRIVACY LAWS?
For businesses of all sizes, regulatory compliance is a crucial consideration regarding cloud data storage. Companies in sectors with strict regulations on data backup, management, and recovery frequently have little choice but to comply or suffer the repercussions. Cloud Metric stays compliant with all federal and provincial privacy laws in a 100% owned and operated Canadian environment.